Story
Built in 1925 under the supervision of architect Angiolo Mazzoni del Grande, it consists of 24000 square metres of external courtyards and internal structures, with a spectacular view of the industrial archaeology area of Scalo San Lorenzo.
EX DOGANA is now listed by the Cultural Heritage in the Quality Charter as one of the most important examples of industrial architecture at the beginning of the century.
Survived the first bombing by the Americans in July 1943
it hosted the relocation of the Customs Agency's operational headquarters until 2010..
After 5 years of stalemate and a careful inspection of the area, the project began with respect for history. Many of its original features have remained, from the abandoned tracks to the old elevated railway, from the docks for unloading goods to the signs of the period.
In terms of artistic programming, thanks to the immensity of the location (24,000 square metres) we organised beautiful international events, including an open-air cinema, to involve local communities and shed light on what was happening.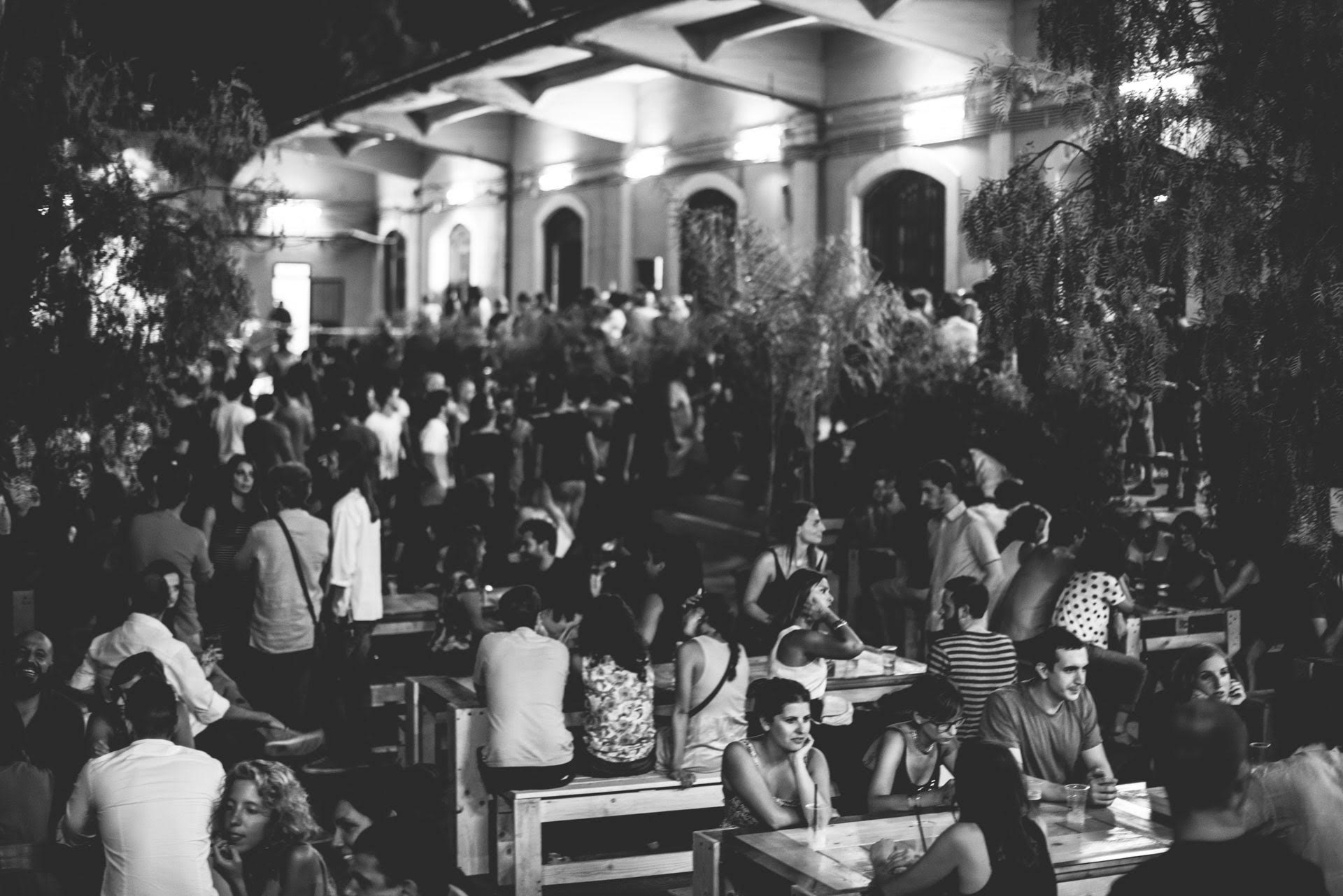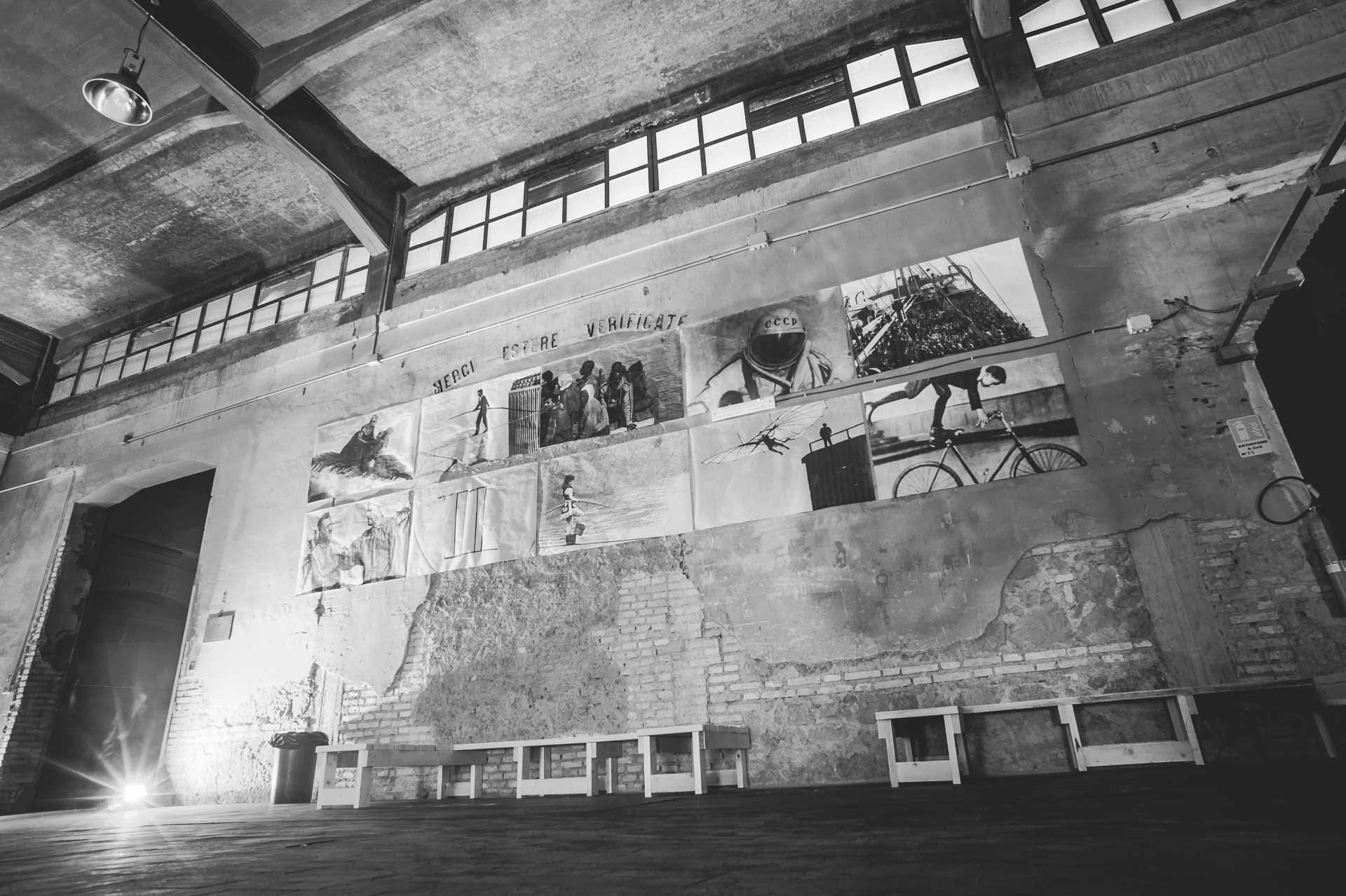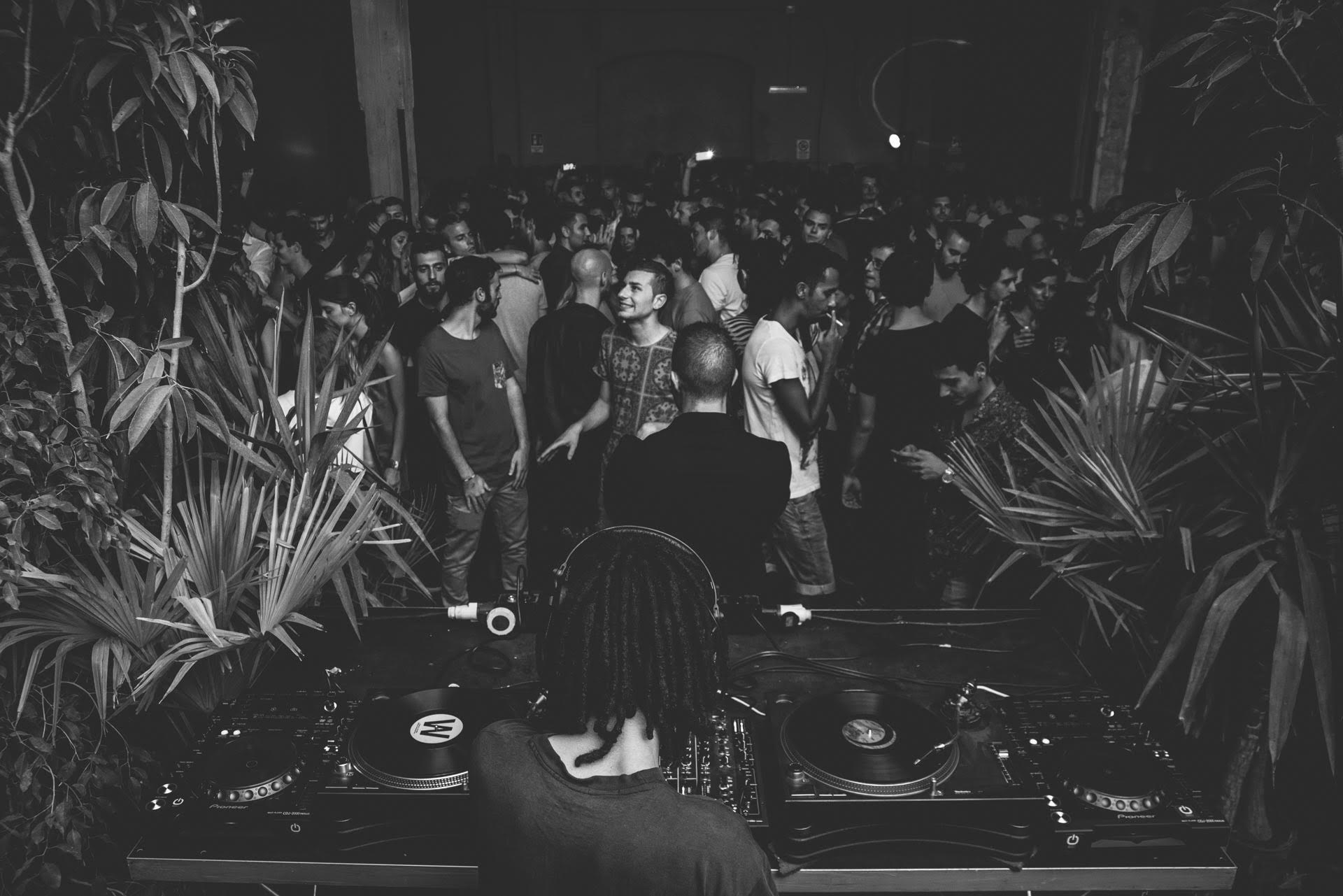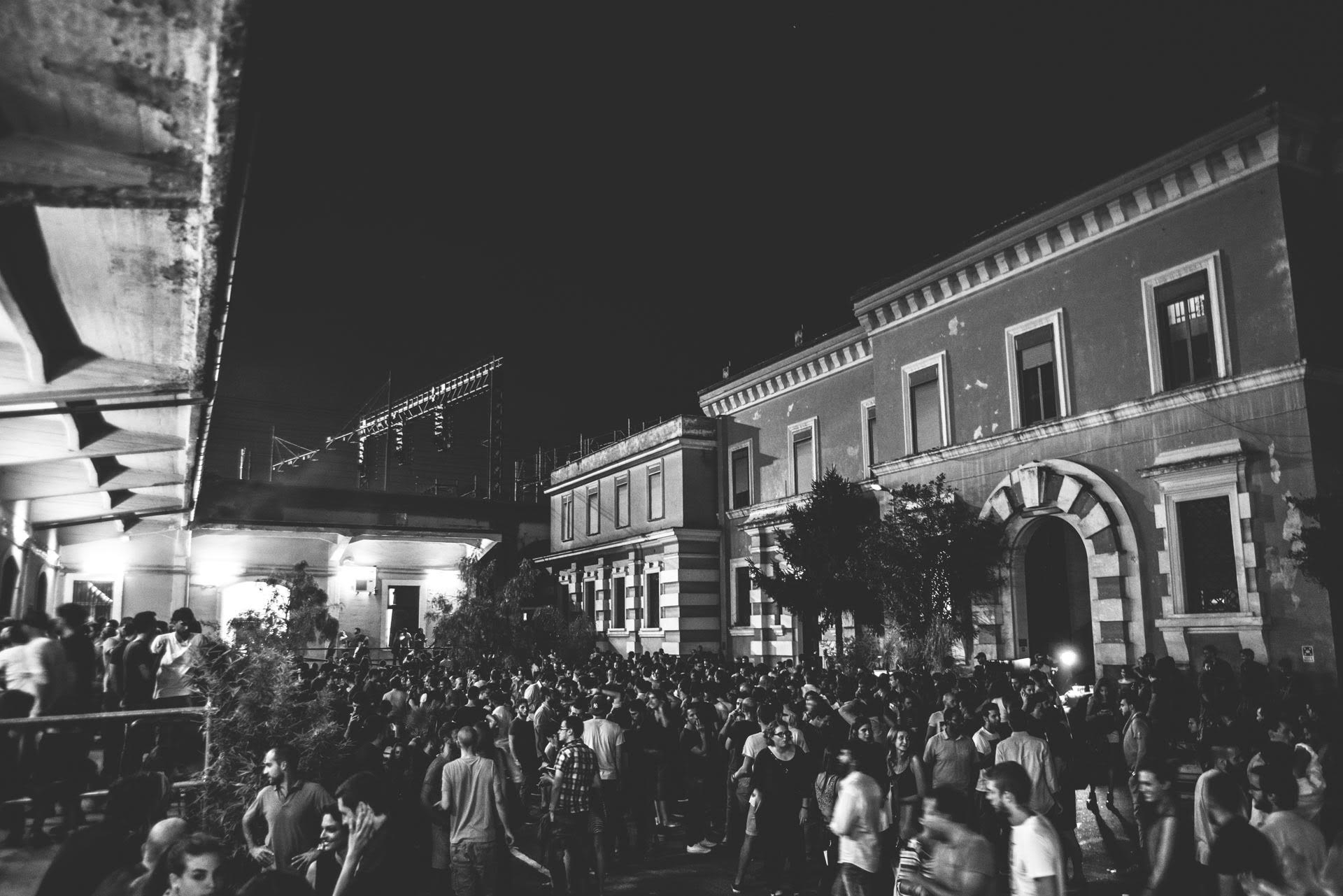 Social Media
Since 29 August 2015, EX DOGANA has involved the most important local organisations by setting up a fan page and an instagram account which are fundamental for the diffusion of the format. For the first time a location in Rome has grown so fast thanks only to the contents of the web promotion and social networks. A real innovation in the Roman entertainment panorama.